Theme Park Cleaning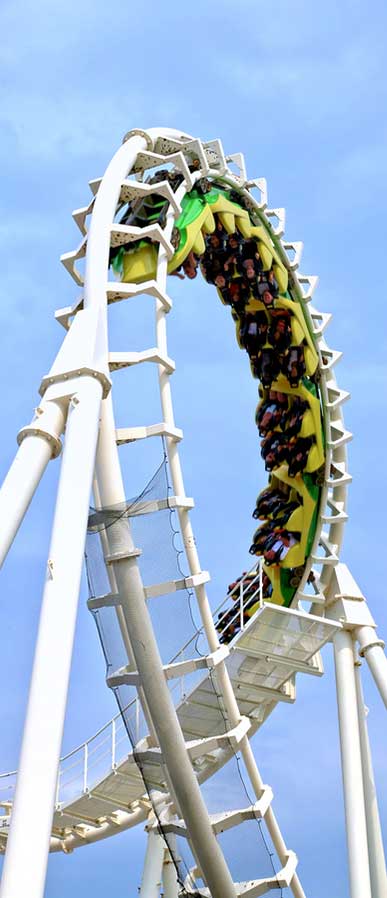 Why is Theme Park Cleaning important?
Physical and health safety of theme park guests is of paramount importance, and the negative impacts of an unsafe or unsanitary theme park experience is likely to result in additional liability exposure and unsatisfied guests. Grease Police utilizes Dry Ice Blasting and Steam Pressure Cleaning technologies to improve cleanliness, efficiency, and sanitization of theme park rides and public areas. Our system of cleaning allows for minimal downtime, and no disassembly or water damage to rides.
Why Dry Ice Blasting and Cleaning for Theme Park rides?
No Chemicals
No Liquids
No Dry Out Time
No Electrical Damage
No Disassembly Required
Environmentally Friendly
Reduced Wear and Tear
Reduced Downtime
Non-Flammable
Non-Abrasive
Is Dry Ice Blasting safe on electrical circuits?
Dry Ice blasting is a cleaning technology that does not utilize water; therefore, your electrical equipment, circuit boards, components, boxes and connections will not be disturbed or affected by Dry Ice Blasting by Grease Police.
Learn more about Dry Ice Blasting.